An inevitability slow start yesterday after the festivities of the previous evening. I did not feel in the right frame of mind for day three and the road ahead, pitched to us by the organisers as the toughest day with 143km of road taking in 1073m of climbing. I had completely lost my mojo.
We set off from Arras making our way through the town and out into what now feels familiar, the beautiful green and yellow checkered fields of French countryside.
---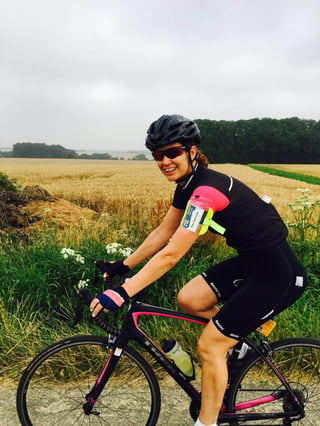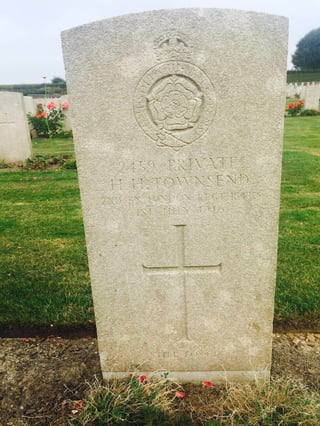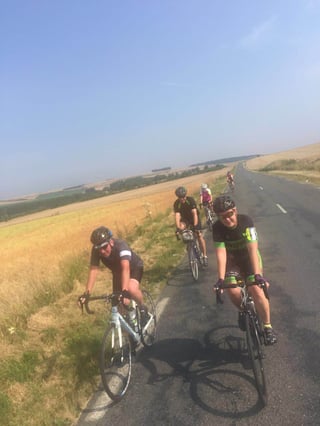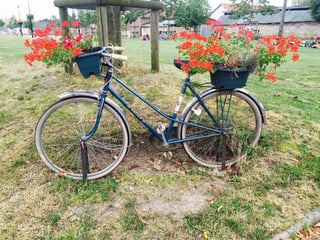 ---
An incredibly poignant start to the day, riding through battlefields from The Somme, we stopped to pay our respects at the First World War cemeteries, taken aback by the sheer number of unmarked gravestones. Remarkably, the first named grave I came to was marked H.H.Townsend 1st July 1916, of the hundreds of headstones how unbelievable that I should find this first? Our family have just celebrated my children's great nan, Helen Townsend's 100th birthday, and I couldn't help but wonder if this brave solider was somehow connected to us all.
As we continued on, fellow riders were feeling strong the miles in their legs making every day easier. I was not in the same happy place, at 30km's into the ride I was in agony with an inflamed shoulder injury. One very kind lady stopped to show me some exercises to help so on the side of the road 6 of us embarked on a quick yoga session and that was me temporarily fixed!
I thought a lot yesterday about all the support I have received so far, donations for Act for Wildlife together with texts and Facebook messages encouraging me to keep going, it was the boast I needed, so thank you all!
After lunch, thankfully my mojo returned and SJ and I were back on form, picking up the pace and smashing the last section and the dreaded Mont Cesar with relative ease.
Now safely in the hotel with every part of my body crying, but a short ride today ahead, only 54 miles until Paris! Wish me luck!
---