Whether we're marking the end of another year (or even decade), the first few weeks of the year always see us here at Ultimate looking ahead to the next few months, and trying to guess the changes and trends which will affect our lives. An area that often inspires lots of predictions is the ever-changing field of technology, which affects almost every aspect of our day-to-day life. As we head into the 2020's, we at Ultimate have put together a little list of some predictions we have for what Digital Marketing might look like in this new and exciting decade...


Holograms:
Firstly, we anticipate that by 2030, home holograms will become the norm. (No, we're not kidding). Given the prevalence of screens in the home, and their many uses, it is more than likely that by 2030 each of these screens will have merged into one, multi-functional holographic screen. This screen will be used for a huge variety of household functions (much like how we connect Alexa to our phones, and various electrical outlets in the home today), from shopping, car charging, status updates, and receiving calls and texts, to booking your doctors' appointments and haircuts!
This has the opportunity to revolutionise the way that we do many things, digital marketing among them. In an electronic resource such as this, we think there will be advertising space available in the corner of the screen, which can be purchased like any other ad space today.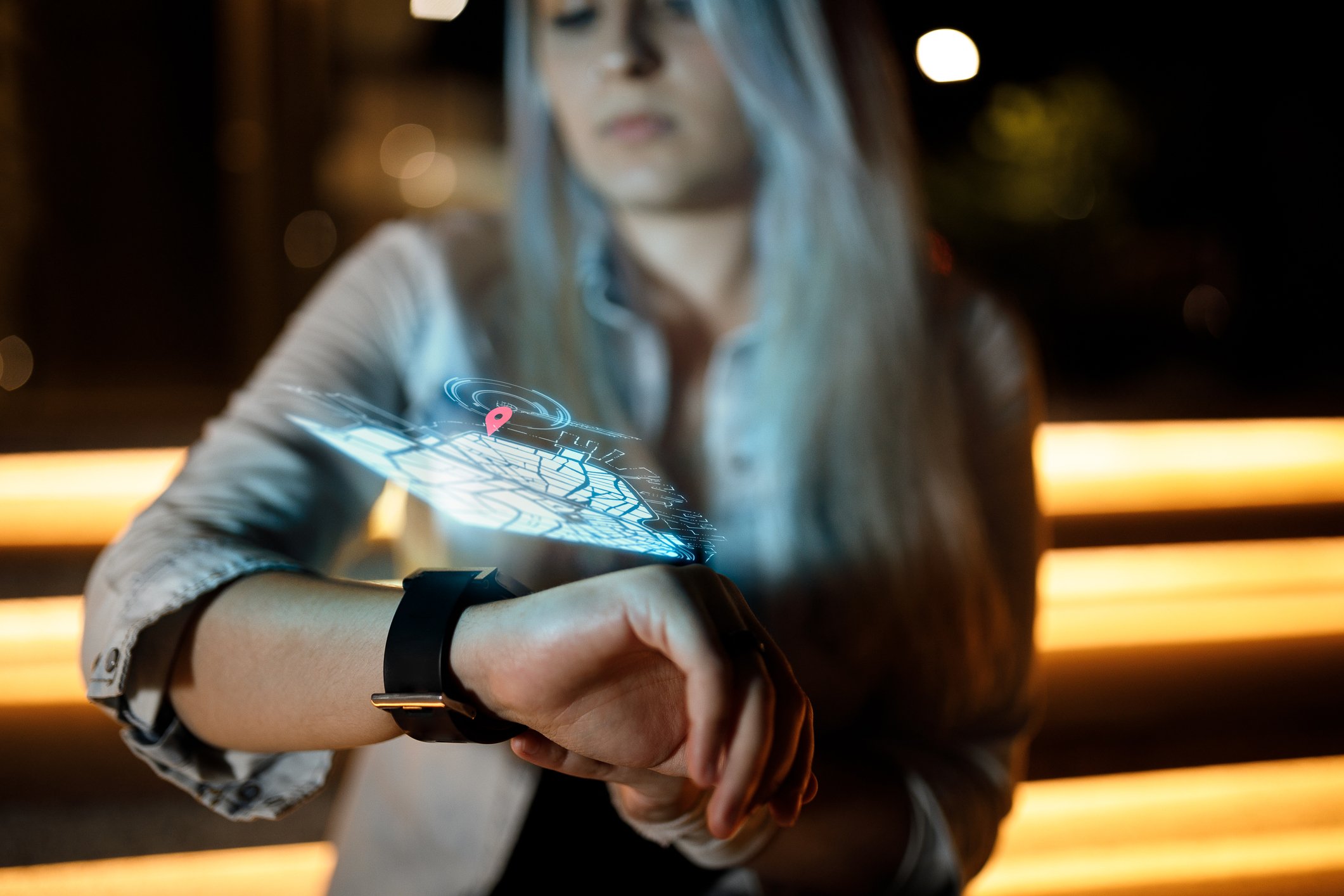 Wearable Tech:
Another area of digital marketing which we can see changing hugely will be wearable technology. Already in action with tech like the FitBit and an Apple Watch, wearable technology is capable of storing biometric information about the wearer at the same time as providing a platform through which to access digital apps. In the future, we think that this category of wearable tech will allow for digital clothing which can be worn by promoters and influencers, to promote their sponsorship deals and partners. This form of marketing will be both immersive and responsive, and could incorporate payments: already, biometric data can be used as verification to purchase goods, revealing the integration of the tech and wearer.

What will it mean for advertisers?
By 2030, digital marketing will have completely changed. Towns will start to incorporate responsive billboards, like the ones currently used by the biggest cities in the world. Walking down the high street changes irrevocably with this form of advertising.
In addition, as voice commands become the new norm, advertisers will need to adapt to the new landscape. Paid marketing campaigns will need to be designed to respond to language commands, in order to keep up with the swelling tide of voice-activated purchases, transactions and tasks.
New tech will creep into other areas previously dominated by digital marketing, too: we predict a rise in online shopping from home, as customers will be able to use augmented reality mirrors. What will this do to advertising space on websites and search engines? This convenience will also require instantly-gripping and powerful storytelling from brands, in order to sway attention from the convenience of such AR mirror shopping. Ads will need to be interactive and require immediate attention in order for them to get through to the clients.
Tailoring:
Finally, by 2030, we believe that all adverts will have become completely tailored to the user. As digital advertisements have become more and more tailored to the individual user, we believe that this trend is set to continue into the future. For instance, biometric data indicating an individual's well-being and physical health, as well as its inferred data about personal relationships, day-to-day needs and strong desires from online browsing habits and algorithms will all be combined to create what we might think of as 'tailored adverts'. These tailored ads will then be able to hop between digital screens, wearable tech and even those home holograms, in order to reach their customer base.
Sound scary? It isn't - technology always creates ripples when it changes, and mostly these changes herald a better future! Trains, telephones and even cassette recorders have, at one time or another, provoked huge fears amongst the public, as they represented a change of things to come.
We say: look forward to the future (and don't forget to download your breakfast).