Facebook is constantly changing its newsfeed and advertising options, and it certainly keeps
our marketing team on its toes. This month, it has announced some changes to the way that
its advertising tools work by combining two of its administration panels into one.

This is a positive move, and it will certainly make ad management more efficient. But some
of these changes will take some getting used to. Here are the full details.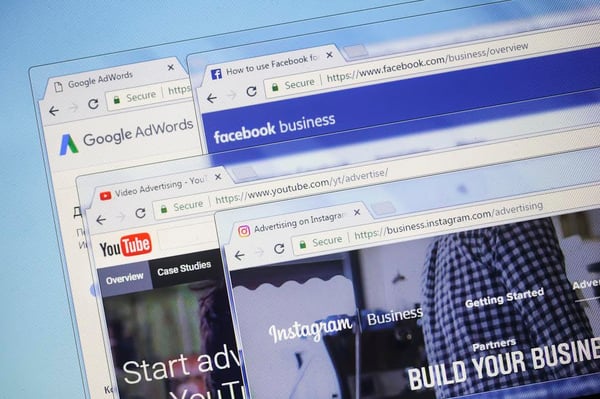 Facebooks Ads Manager and Power Editor are Merging
Facebook has merged its Ads Manager control panel with the more powerful Power Editor
interface to bring all of its tools into one place.
Until now, Ads Manager was the more basic of the two administration panels, and offered
the most shallow learning curve. By merging the advanced options of Power Editor into it,
Facebook is giving people the choice of using the workflow most appropriate to their needs.
New Creation Workflows
The combined tool is still called Ads Manager, but it now has two workflows, or "creation
flows", for setting up ads. The naming of these is not entirely intuitive. The Guided Flow is
the simple version, while Quick Creation Flow is the more advanced option.
If you've already been using Facebook ads, you'll automatically be onboarded using the
creation flow that you've been using in the past. But if you're using Guided Creation Flow
now, and you're ready to do more with your Facebook ads, you can quickly switch to Quick
Creation in the drop-down menu.
New Publishing Workflows
Thanks to the combination of tools in the new Ad Manager, there are two ways to publish
ads using Facebook. This provides tools for small businesses and solo entrepreneurs, as
well as digital marketing agencies like ours, which works on multiple ad projects
simultaneously.

One workflow is essentially a simplified version, while one is a batch editor. The new
publishing interface also combines the quick editing from the old Ads Manager with
advanced features like auto-saving.

New Reports
Here's perhaps the best news about the new ad interface: all of the reports are in one place.
Our digital marketing team can quickly produce a report on any aspect of our clients' ad
performance using a range of analytics data and events.

In addition, Facebook has four other changes in the works:
● It's improved the data that it's using by clearly marking figures that are estimated
● It's making the interface clearer for marketers, placing tool tips over certain items
● Thanks to feedback from digital marketers, it has identified some metrics that aren't
very useful and will remove them by the summer.
● A new programme, Measure What Matters, will help businesses to understand which
metrics are most important.
These changes reflect a big push at Facebook to improve the quality of its ads. You can
read more about the improvements around metrics in this Facebook blog post.
Do You Need Help with Facebook Ads?
Ultimate Creative is one of the leading digital marketing agencies in Cheshire. If you need
assistance with Facebook Ads, or support with any PPC campaigns, don't hesitate to get in
touch with our team to discuss your next steps.
What are your thoughts?
With the ever changing social media, we would love to get your thoughts on the changes being made to Facebook advertising. Are you looking forward to the changes or are you happy with the current system? Get in touch on Facebook, Twitter or Linkedin!