For more than ten years, Google's Android mobile operating system has used sweet-treat names to hallmark its major version releases. But with the latest release, Android 10, Google have dropped the old naming convention for a clear, numbering system. The versioning of their OS isn't the only area that Google have switched it up: they've opted for a timely shake-up of the entire Android brand.
Google's creative team, operating from their New York office, have been working hard for the past few months to bring a more accessible and inclusive brand identity to an operating system with over 2 billion active daily users.
So, how did the team in New York accomplish their goal of a more inclusive, accessible and ultimately engaging brand? It's a question that we at Ultimate, a leading branding agency in Manchester, love to tackle.
The new versioning.
How do you really pronounce 'Nougat'? This question was one of the key reasons behind Google dropping the dessert-based version naming. Using names like Kit-Kat and Oreo on a global scale doesn't work, especially when not everyone in the world knows what Oreo is!
Android's latest version, Android 10, which was released on September 3rd 2019, would have been Android Q under the previous naming convention. Dessert-based naming fun aside, there are only so many letters in the alphabet, so we may well have been using Android AA or Android AB in our near future.
Switching to a simplistic numbering system, which works well for everyone else in software, was an obvious and much-welcomed decision. So why 10? You might think that Google wouldn't want to have Android seem inferior next to Apple's iOS, which will be releasing iOS 13 in just a couple of weeks. Android, however, have opted to stay true to Android's actual versioning number and stick with Android 10. We applaud.
The new green.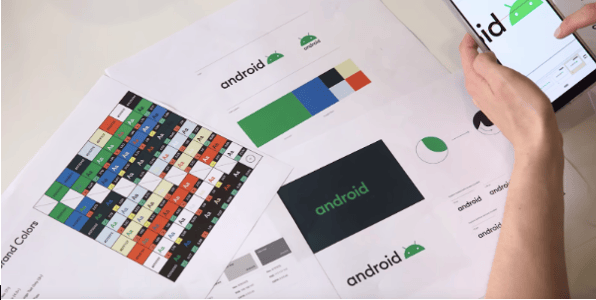 Making your brand more inclusive means ensuring as many users as possible can enjoy using your products with minimal resistance. For instance, some colour-blind users may struggle seeing shades of green, which just so happens to be Android's primary colour. Android's previous green didn't pass the WCAG's accessibility test - whoops!
So, how do you change your primary colour without losing brand identity? Google managed this by mixing in other colours into the Android green, making it both easier to see and helping it complement additional colours, opening the door to a more vibrant and enticing colour scheme.
Tweaking the brand's colour palette by aligning it to the soft, simple colours found in Material, Google's beautiful design framework, also allowed for the introduction of warmer colours, yellow and orange, making way for a better contrast, which is easier to see for all users.
The new collection of colours now pass the WCAG's test and work extremely well together in a variety of pairings.
The new robot.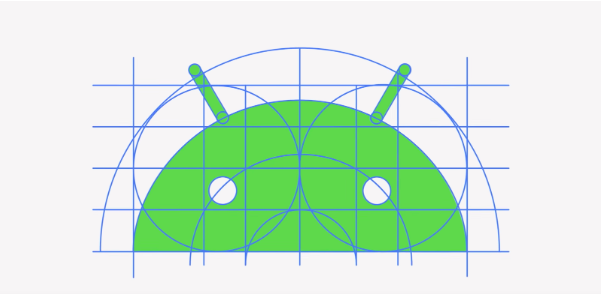 'Andy' the robot is the mascot of the Android OS and has been around for a while. For the most part, he is well associated with Android OS. But the mascot's never been used as part of an official logo with the android name, just a supplement - until now.
Google, armed with the prime directive of inclusiveness, needed to make Andy more accessible. But how do you simplify a logo without losing the familiarity that has been patiently earned? Google decided to keep Andy's best feature: his head, the most recognisable and most expressive component.
With a 'new' logo and a fresh coat of paint, the Android brand was almost ready. It was now just a question of that name…
The new android.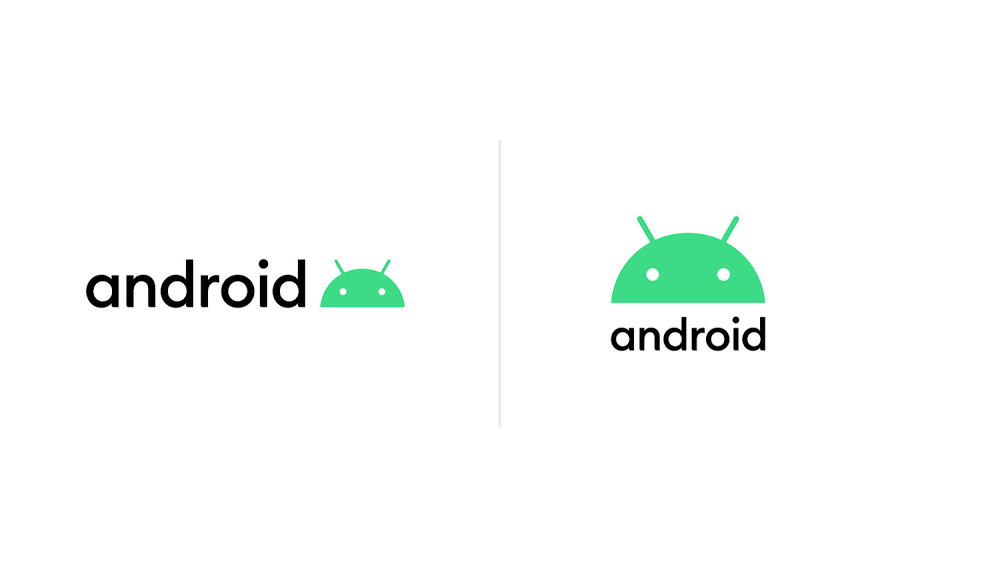 At Ultimate, we had our bets on Google renaming Android to a simple but elegant 'Google OS'- but alas, they've opted to stick with Android (for now!)
The Android text logo, or 'word-mark', isn't as recognisable as Andy the robot, so when deciding to accompany the new logo with the word-mark, Google got handy with a pair of scissors and set about altering each letter, bringing shapes from the mascot into each one
The letters now boast curves inspired by the curves of the robot logo:they are thinner overall and spaced differently. By subtly matching the curve radius with Andy's round green dome, Google have managed to tie the logo and word-mark together beautifully.
This rebrand or reimagining of the Android visual style is a masterclass in taking an existing identity and giving it a modern, more-accessible twist, while retaining the heritage we've all come to recognise from an existing brand. It's what we thrive on here at Ultimate: wee may not be in New York, but as a leading Manchester branding agency, we appreciate great design and we love helping our clients stay fresh, relevant and impactful!