Ultimate Long Read
To say things have been difficult for many small independent businesses recently, amid the COVID-19 pandemic, would of course be an understatement. With social and business restrictions causing loss in both footfall and profits, and with still more uncertainty ahead, the prospect of rebuilding can be daunting. Fortunately for small businesses, there are lots of digital platforms that can help them get back on their feet and even restart their growth.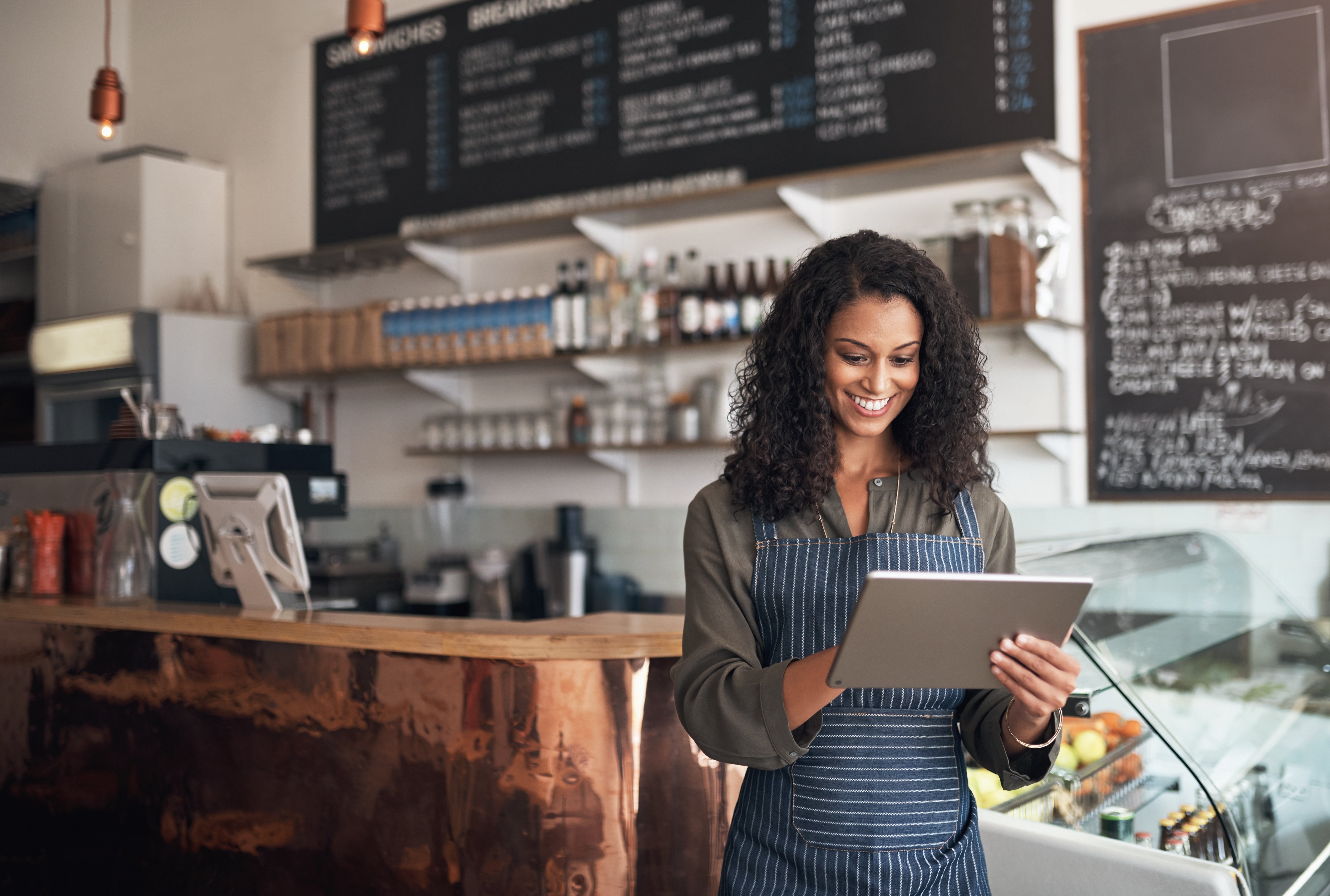 Reaching Customers
Some of the best digital platforms for helping businesses grow and re-engage with their community is social media. Social media (as well as providing us with an endless Instagram feed of cute animal videos) also provides a direct, autonomous space for businesses to exist online. Social media allows businesses to open a direct dialogue with their customers: whether that's discussing topics their audience is interested in, sharing new products or receiving honest and direct feedback - whatever it's used for, small businesses can get a lot of value from social media.
Facebook has historically understood the value of letting businesses be directly responsible for a social platform which isn't a website. Businesses have had the opportunity to set up their own Facebook page since 2009, allowing them to communicate directly with their customers in a social environment. Today, Facebook has given smaller businesses a dedicated tool to act as a boost in a post-COVID world. Facebook understands the value of direct communication through social media, and has launched a campaign to help small businesses rebuild after lockdown, providing grants and training to make sure that the full potential of their platform is unlocked.
The grant being provided by Facebook will be given to 30,000 small companies in 30 countries. It won't just be given as cash to businesses though; instead, some of the money will be given as ad credits to be used in companies' digital marketing. There are certain strict guidelines for what businesses can apply which can all be found on the Facebook for Businesses application page.
While the grant has an extensive vetting process and limited funds, the training program can provide those who are unsuccessful or unable to apply with vital resources to help them bounce back. The courses offer extensive lessons on how to best use social media and best practices when it comes to digital marketing using social media channels. Whether you are an expert or exploring social media marketing for the first time, Facebook's course is full of information that will enable any small business to bounce back.
Facebook is committed to helping businesses rebuild and bounce back from COVID-19. They hope to bring small businesses back into contact with their customers using Facebook, Instagram and other social platforms. This program is certainly a tool that small businesses should take advantage of, as they begin to move forward with their digital strategy.
While Facebook's initiative is certainly useful, and its blueprint is a must-read for anyone with small business, Facebook certainly isn't the only way in which smaller businesses can revive themselves and their profits in the wake of the COVID-19 pandemic. There are many other tools - including on other digital social media platforms - which are helping small businesses bounce back.

Instagram's 'Support Small Business' sticker proved extremely popular during initial weeks of lockdown here in the UK. The sticker initiative was designed to help small businesses get discovered by potential customers. The genius of the sticker is it that turns any consumer into a brand ambassador instantly, and allows brands to reshare content that they have been tagged in, by means of a sticker. This kind of relationship can take a long time to build and small businesses often don't have many brand ambassadors.
Managing customers
As these examples show, contact with your audience is important. Growing an audience is also essential, but it's truly how small businesses collect and review the data from these customers that will keep their businesses expanding. One of the most important ways that businesses can keep track of this is an analytics tool attached to a website. These tools, called CRM's, can be a huge boost to businesses of any size, and used in a myriad of different ways. For instance, a CRM can be used to help build buyer personas, which allows small businesses to better target their efforts and spend the small budgets they have wisely.
The targeting function also allows businesses to create messaging that matches what their audience is interested in and responding to. Targeting in this way can even help the business identify its own USP's and what job their product fulfils for customers. All products fulfil a task for customers: a drink's job is to quench thirst, a phone's job is to keep us connected, and so on. When you identify the job your product is fulfilling, you can target your marketing to match customer expectation. Analytics is a key tool to continued growth, allowing businesses to find out what digital marketing methods appeal to their audience and which strategies should be left behind.
Once an audience has been built, of course, it needs to be constantly managed, client-business relationships need to be kept strong and the process for a customer should be truly exceptional. This is where a CRM tool can be really useful.
A CRM allows small businesses owners to stay organised, manage relationships, keep teams in harmony and keep their interactions with customers inline with their brand. By creating a consistent experience throughout the process small businesses can ensure that they give customers the best experience from start to finish. A disorganised approach can leave customers confused and frustrated, making them less likely to become ambassadors for your business.
Bouncing Back!
These are just some of the ways in which digital platforms are helping small independent businesses bounce back. Though not an exhaustive list, we hope this has given you an inkling of how to get your business making those all-important digital connections - which can really be 'make or break' in a time like this. Small small businesses can use these digital platforms to build brand awareness, foster loyal customers and create lasting relationships.
By embracing technology, small businesses can bounce back quickly and rebuild their customer base. Here at Ultimate, we know the importance of building up your online profile - in a digital world, it's your new front door.
If you'd like to find out more about how we can boost your small business with digital tools and platforms, please feel free to get in touch with us, and see how we can help you move forward.