The design of the mobile application itself has been simplified greatly. With a new 'sticky' header to show the names of the image author, and modernised icons for the bottom navigation. In Instagram's own words this is to "help people's photos and videos shine"

Instagram have been known to make several changes to their app over time, to enhance user experience, change their layout and, most recently, the controversial move to update the algorithm of the news feed to only show posts from your the people you interactive with the most, and not simply a chronological order of posts from everyone. But did this shift in the news feed really shake up the way that we use the social network, or was it simply blown out of proportion with many people posting photos asking people to make sure they continue following them.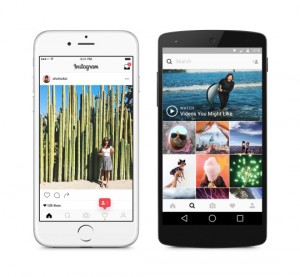 But does the logo of the app make it stand out from others on your smartphone screen, or do the colours simply blend in with the array of brands all fighting to catch your eye as you scroll through multiple pages of apps and links of everything that you have downloaded.
It's mentioned in their official blog that the colours were inspired from asking members of their own team to draw the Instagram, from memory, within 5 seconds. The most notable icons that they included were the rainbow, the lens and the view finder. And thus the adaptation of the rainbow has come about.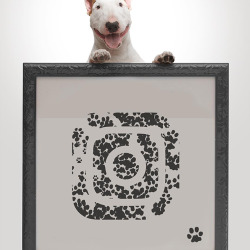 They have also certainly taken a public approach to counteract any negative reviews with their #MyInstagramLogo campaign. In much the same way most hashtag campaigns perform, this invites everyone to create their own version of the new logo however and in whatever materials they like - for those that love a hashtag, a very clever, pro-active approach.
What do you think, hit or miss?